LLagos, a vibrant beach city in the Algarve, features everything visitors love about Portugal. There are beaches of every shape and size, from wide sandy bays to small coves surrounded by ochre-colored cliffs. At Ponta da Piedade, these rocks produce an incredible view where the sea is a clear emerald colour and the bluffs and obelisks are covered in tunnels and arches.With Portuguese pavers laid in elegant patterns on its streets and sites that take you back to the Age of Discovery when explorers sailed from the harbour in Lagos' old town is an exploring paradise. Let's explore the top activities in Lagos:
1 . Make a Dolphin Watching Tour
Watching wild dolphins in their natural habitat is a one of a time experience, Zawaia Experience is a great option to enjoy this boat trip. You can travel aboard their new rib LIVIDUS, designed and built in 2019 to provide all comfort and the best visibility while observing these magnificent animals.
Join their friendly and experienced skippers departing from the Marina of Lagos who will take you on this adventure searching for dolphins. The crew always goes to the areas where the sighting of cetaceans is also more likely so you can get the most out of your journey and create the best moments you can here in Algarve.
On our coast we can find multiple species such as: Common Dolphins, Bottle Nose, Risso`s Dolphin, Harbour Porpoise, as well as other species of animals like tunas, turtles, Minke Whales and different types of birds.
2 . Visit Artinspirada Art Gallery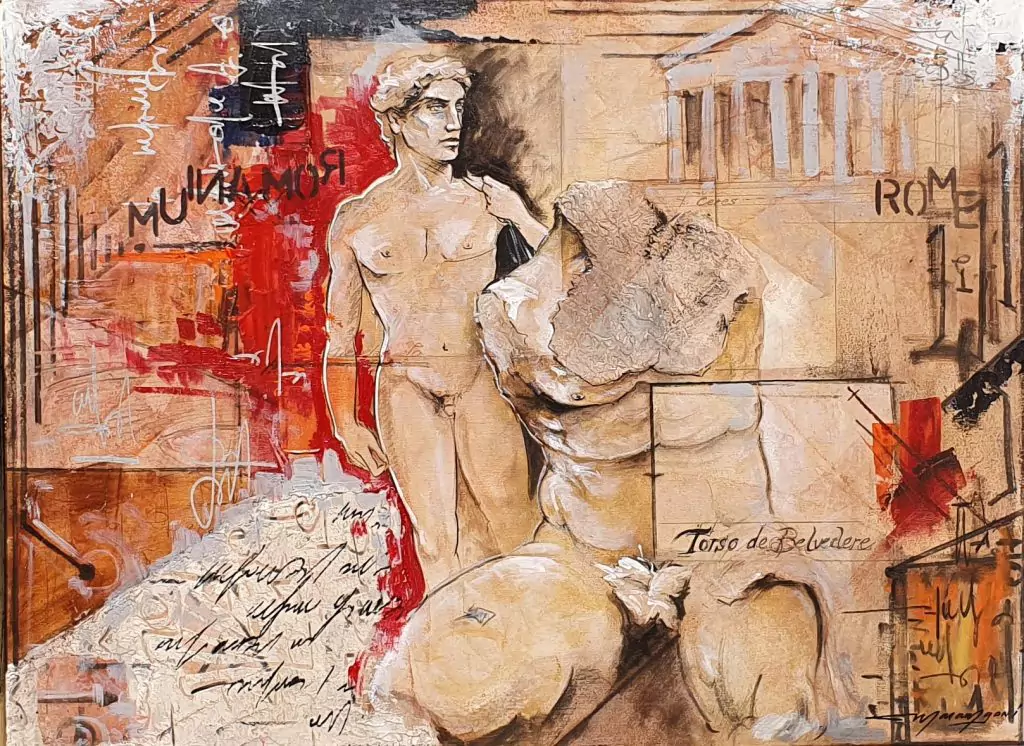 This art gallery in Lagos is one of the bestolaces in Algarve to bring you unique, personalized, certified and authentic pieces of art. We specialize in Contemporary and Abstract Art by bringing a group of Award-Winning artists into our space. We make art on demand according to your desire, just tell us your vision, we will bring it to reality. 
We are located at R. Dr. João Maldonado Centeno 7 Loja B, 8600-512 Lagos
We also provide free and personalized consultancy services to your home by giving class and sophistication to your place. Visit us or call us today, we are looking forward to receive you
3. Visit Lagos' Centro Ciência Viva
A nice science museum may be found in the heart of Lagos if you're on vacation with your family and want to get out of the midday sun.
This describes all the developments that made the Portuguese Age of Discovery possible and is located in Casa Fogaça, a manor home from the eighteenth century.
There are interactive exhibits that cover astronomy, shipbuilding, and cartography.
These are integrated with more general exhibitions on science and technology, and interested kids can explore the educational playground in the courtyard, learn how to utilize morse code, operate 3D printers, and create their own radios.
4. Visit Street Art
Lagos is the place to go if you like street art! especially if you'd want to relax at one of the many stunning beaches nearby after going on a street art expedition.LAC (Laboratorio de Actividades Criativas), a cultural organization that has organized ARTURb (Artistas Unidos em Residencia), a project that brings some of Europe's most well-known street artists to live and work temporarily in Lagos, is entirely responsible for Lagos' dynamic street art culture.
Aryz's magnificent painting of a skeleton with some photographic skills was the first mural on my list, and I crossed the drawbridge there after a leisurely brunch at the harbor. In this 2014 mural named "Tempus Fugit," Aryz reflects on how time is fleeting and how life's transient joys must be savored in the moment by experimenting with transparency, light, shadow, and depth. Save the day.
Final Toughts
Lagos has become so well-known due to its pristine shorelines, golden-orange cliffs, and Atlantic beaches. It's one of the Algarve's best towns.
These beaches provide ideal coastal pleasures to their guests and are renowned for their breathtaking scenery, which is admired around the world.Travellers might find boutique hotels and extraordinary facilities here. 
The adventurous visitor can take part in water and air activities like paragliding and snorkelling. When visiting the Algarve, make sure to take a guided tour of the Benagil cave, Dolphin Watching tour, and a Sagres Coastal Tour.
Since the majority of the beaches in this area are lordes and protected by high cliffs, they have calm waters and are a good choice for families vacationing with young children