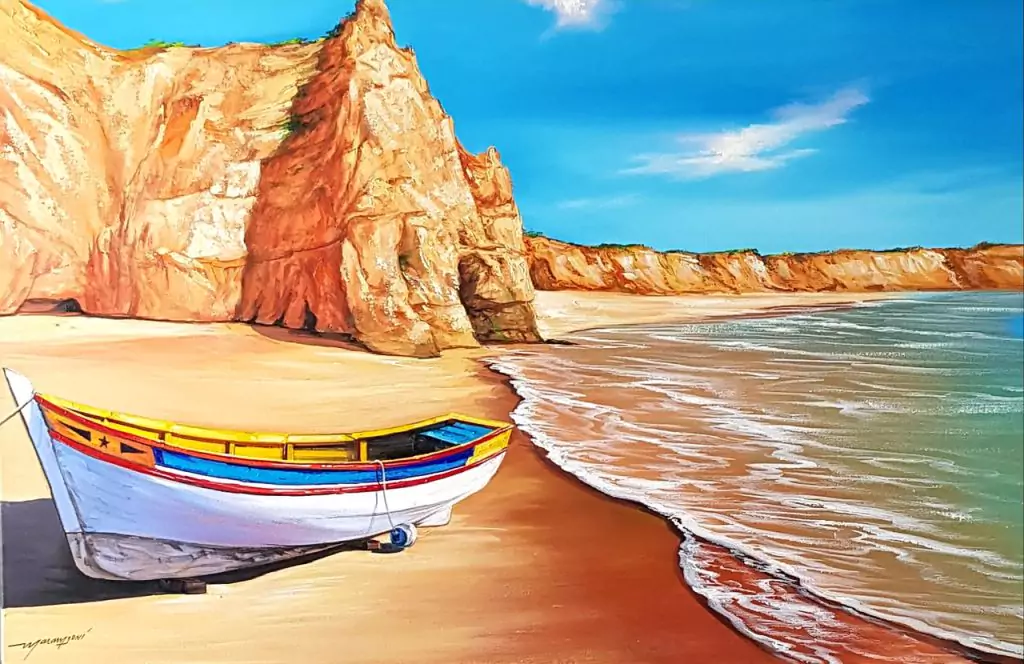 Our Art Gallery in Lagos
This art gallery in Lagos is a wonderful place in Algarve to bring you a unique, personalized, certified and authentic pieces of art. We specialize in Contemporary and Abstract Art by bringing a group of Award-Winning artists into our space. We make art on demand according to your desire, just tell us your vision, we will bring it to reality. We also provide free and personalized consultancy services to your home by giving class and sophistication to your place. Visit us or call us today, we are looking forward to receive you!
Mon-Sunday: 3:00PM – 22:45 PM
Wednesday: Closed
Dear Customers, Artists and Friends!
Art Inspirada is life changing for me, a career challenge and yet another expression of my love for art after 19 continuous years of dedication to it. My name is Adriana and I live in Portugal with my son and husband. I decided to reinvent myself and pursue some dreams, such as building a new life and continuing to dedicate myself to what I've loved for so long: art.
The gallery arises from this mixture of emotions and transformations, from the different experiences I had within the artistic world and from the need/want that I have to expand art and the different perspectives on it around the world.In my feeling, art is what pleases us, art is what inspires us and what awakens our true emotions. It's everything that represents the freedom to be what we really are.Art Inspirada Galeria was born from a composition of beliefs and a purpose that motivates me every day: to make art freer, more recognized and fuller of voice, represented by people of the world, and through all those who love, breathe and live through it.
What makes this story unique and special?
A life changer. A career challenge. My love for art.
Nice to meet you and welcome!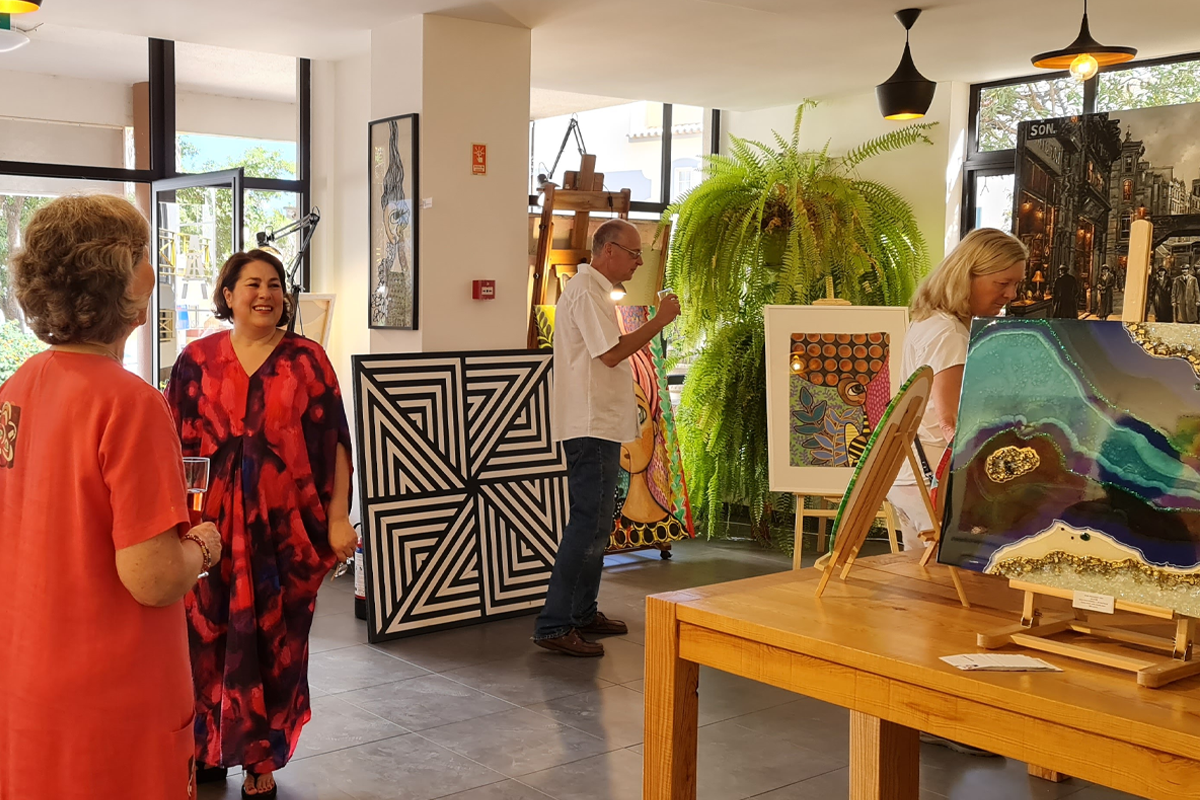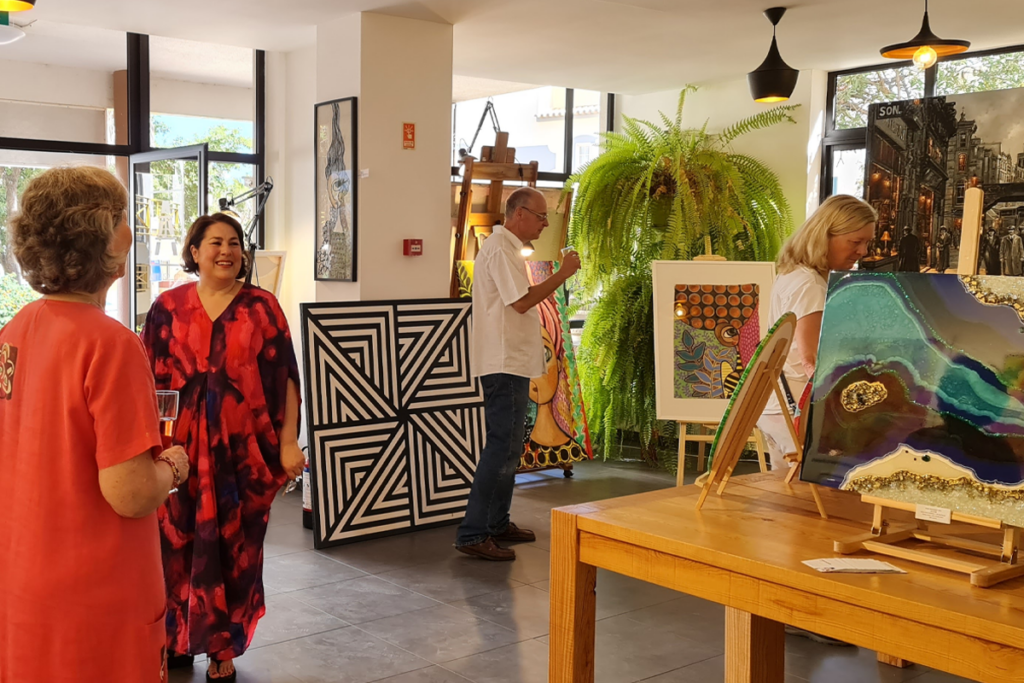 What We Offer
Exhibitions, events and digital art experiences, crafted with brilliance, love, precision and

pride

.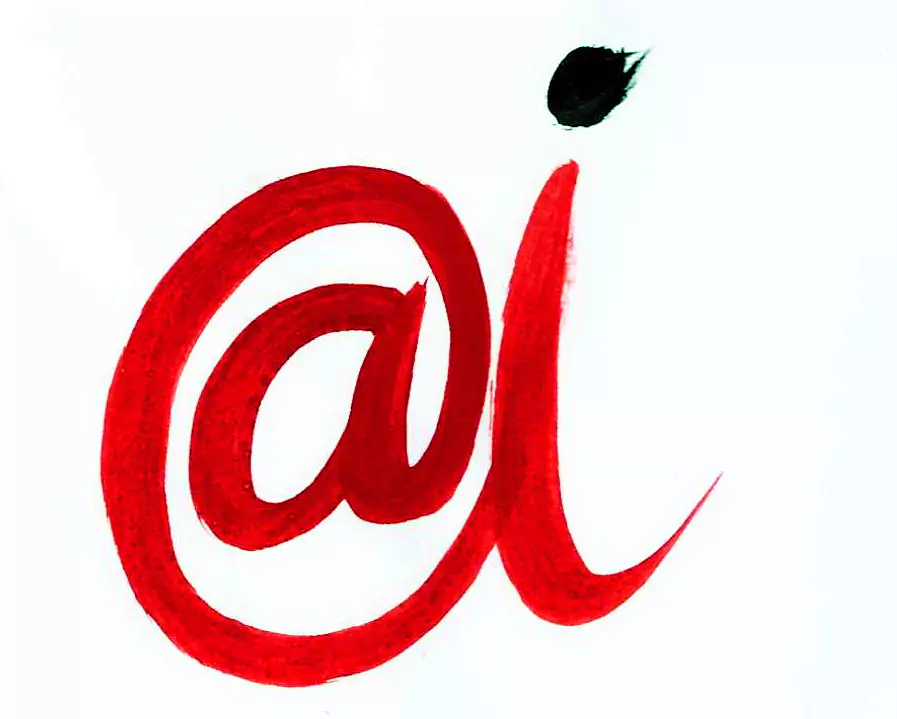 In the old days, during the Renaissance, it was common for artists to have art workshops in their studios where their students and apprentices could study and perfect their skills in the artistic craft.
Over time, although these students demonstrated to master the techniques used by their masters, they could not, however, accept commissions or sign their own works, having to finish their courses and be admitted to their guilds, legitimizing their artistic capabilities.
At the time, the works produced by these students carried the signature of their masters and the denomination of the "school" of which they had been a part and which, as a means of recognition, had the names of these artists in their names, such as "Escola de Leonardo Da Vinci", "School of Michelangelo", "School of Caravaggio" among others.
Studio Art Inspirada was born inspired by this concept, with the difference that, today, through it, those who choose anonymity will be the artists themselves who, by being part of the Gallery's collection, will sign, whenever they want, with the name "Studio Art Inspirada " only.
The idea is to build with them the opportunity to create things completely different from their original lines of work, but without disrespecting their artistic identities, being free to explore and test all their possibilities.
Studio Art Inspirada is constituted as a shared will, with the intention of showing all these works to the world, valuing art as it is, pure, without fame, judgments or mentions, giving freedom to its conductors and the privilege, to ourselves. , to organize a project.
Subscribe for the Updates!